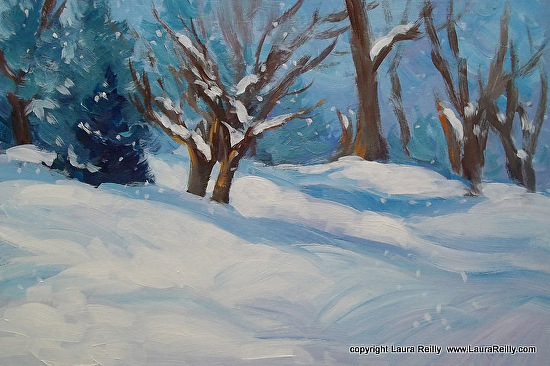 "SNOW FLURRIES" original acrylic on panel, 8" x 12". Gold plein air frame. $195.
A stop in a snowy park in winter, flurries of snow swirling around us.
We used to live just down the street from Shooks Run Park, near downtown. We often walked in this park in the winter - beautiful in snow, as you see.
Your comments are welcome!