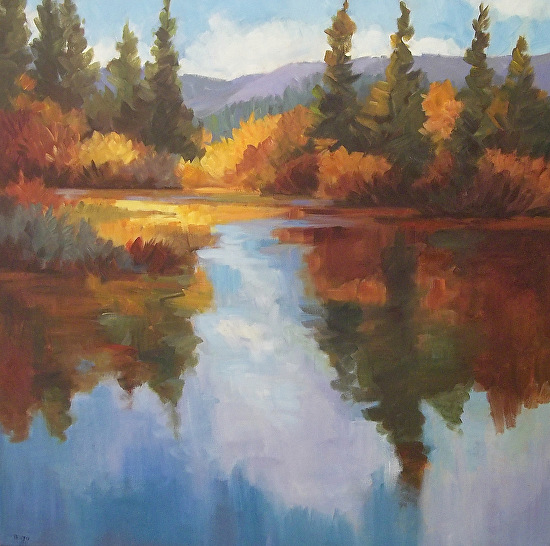 original acrylic on canvas, 30" x 30" x 1.5"
I love this painting! It reminds me of the perfect autumn day in the Colorado mountains I love so much - hiking, playing, sitting by a clear lake - just enjoying being there.
I am now teaching acrylic painting, for beginners and more advanced - contact me to schedule a workshop or class for your group!