"Victorian Lilacs"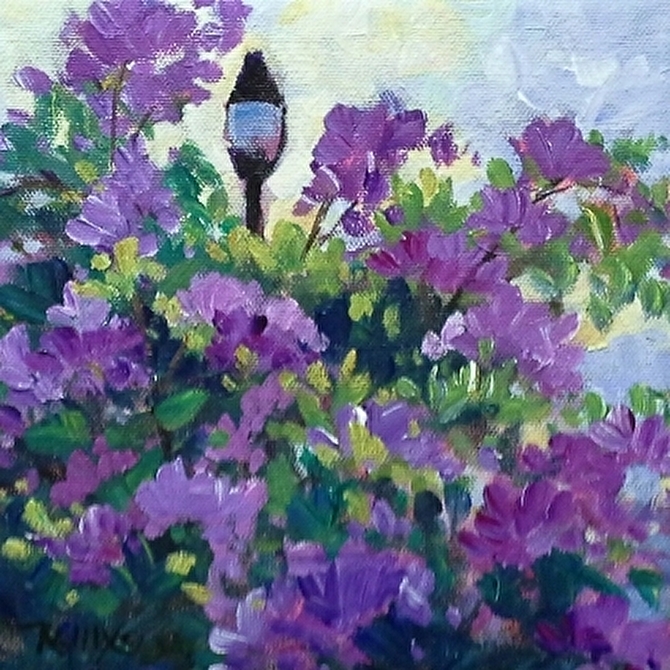 This is a plein air painting, created on location in Acacia Park, here in Colorado Springs. The lilacs this year are maddeningly beautiful, with their lush perfume scenting the warm spring air. They are maddening because they are all blooming at once, and I just can't paint them all!
I love the Victorian style lamppost peeking out behind the lilacs, and the delicate colors of the blossoms in the sunlight and shade.
A traditional impressionist technique best described the delicate blossoms and the pearly spring sky.
Original acrylic on canvas, 8" x 8" with a delicate gold frame to complete the painting.